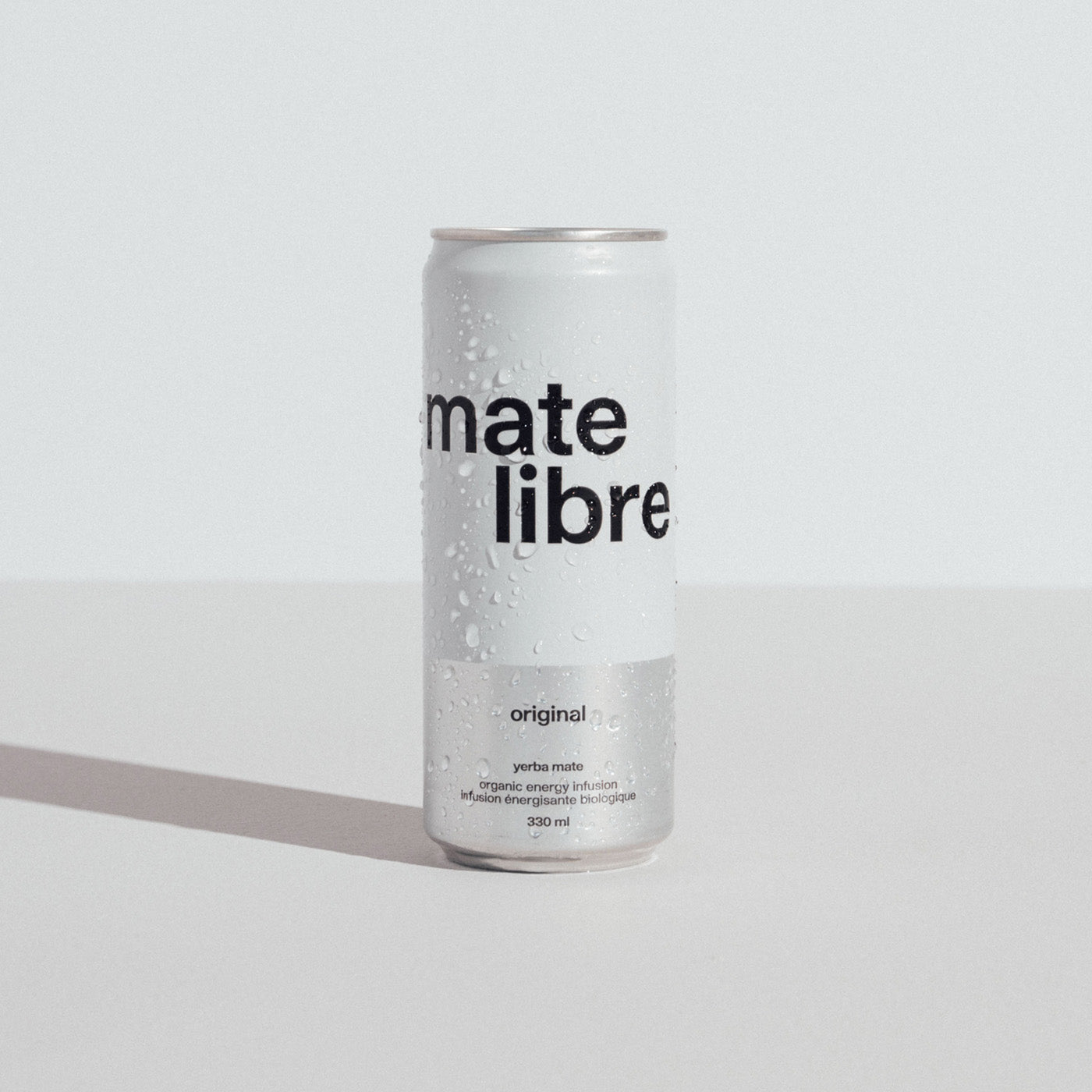 Sweet, slightly herbaceous, and perfectly orange. The little classic that fits everywhere. A flavor to be shared in a group, during special moments, or enjoyed daily. As long as the vibe is good, happiness is present, it's always a good time for an Original.
More information about this product
Ingredients

Nutrional facts

No bullsh!t
Organic
Yerba Mate

No crash

Equivalent
to an espresso

Awakens
the mind

Sports
recovery

Fair trade

Proudly
Canadian

No jitters
Discover yerba mate.
Forget coffee. If you're looking for a beverage that will give you energy while keeping you focused, yerba mate is the answer. This plant, also known by its biological name Ilex paraguariensis, is native to regions in South America, where it has been used for centuries for its energizing and revitalizing properties.
Frequently asked questions
What is Yerba Mate?

What are the benefits of Yerba Mate?

Is it safe to drink Yerba Mate everyday?