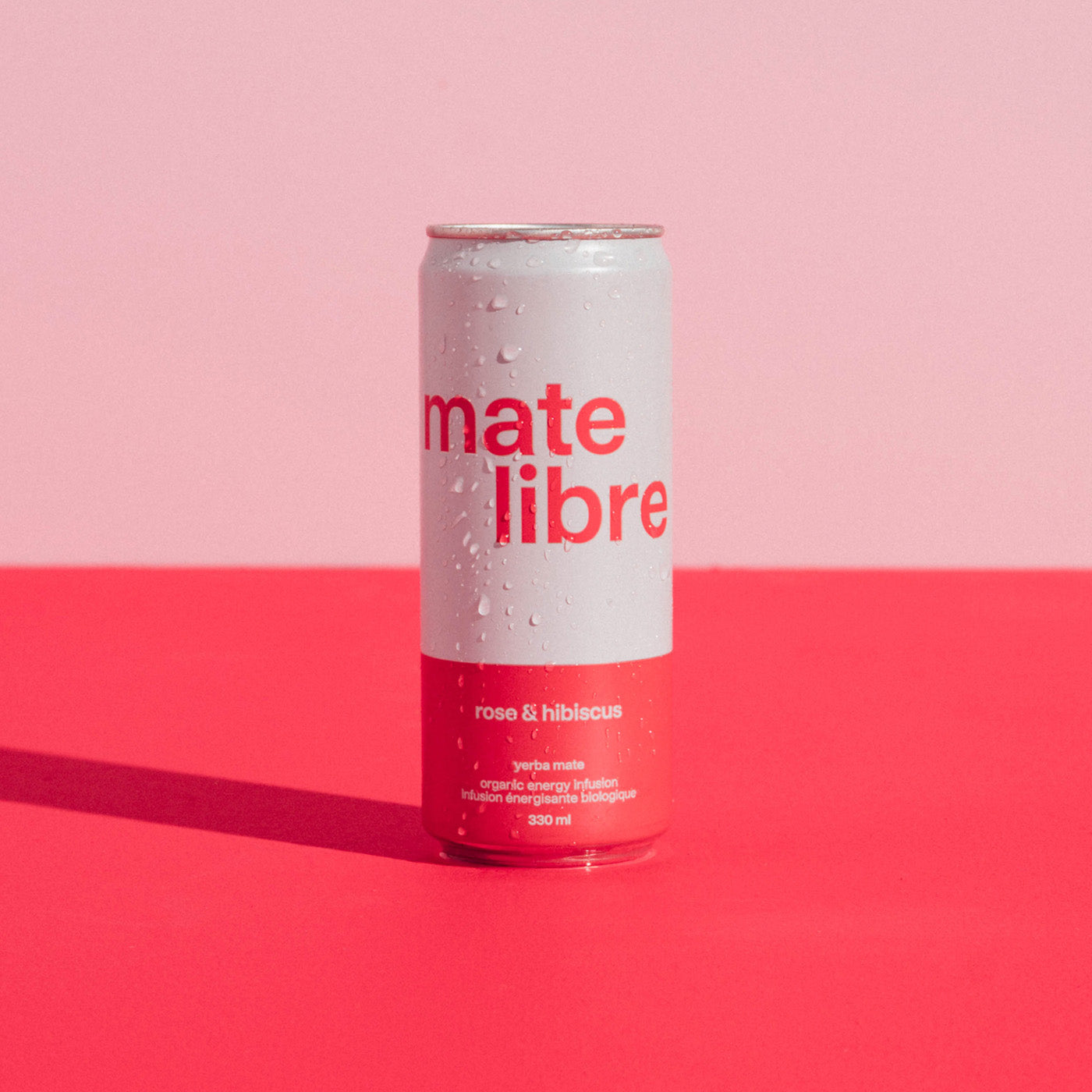 rose & hibiscus

energizing
infusion
Organic
Yerba Mate

No crash

Equivalent
to an espresso
With a softness and freshness reminiscent of rose petals. It's like walking into a florist's shop and buying flowers for your sweetheart. From the very first sip, you're enveloped by the intoxicating, just-sweet-enough notes of fresh flowers. A taste that will take you to 7th heaven.
More information about this product
Ingredients

Nutrional facts

No bullsh!t
Organic
Yerba Mate

No crash

Equivalent
to an espresso

Sports
recovery

Awakens
the mind

Fair trade

Proudly
Canadian

No jitters
Discover yerba mate.
Forget coffee. If you're looking for a beverage that will give you energy while keeping you focused, yerba mate is the answer. This plant, also known by its biological name Ilex paraguariensis, is native to regions in South America, where it has been used for centuries for its energizing and revitalizing properties.
Frequently asked questions
What is Yerba Mate?

What are the benefits of Yerba Mate?

Is it safe to drink Yerba Mate everyday?